10 recommendations if you are going to fly in tandem paragliding in Tenerife.
Flying in paragliding is an amazing experience, the feeling of being suspended in the air is rewarding and Tenerife is a paradise for the practice of this aerial modality and the views are spectacular but there are several aspects and recommendations that you should keep in mind to enjoy the experience to the fullest.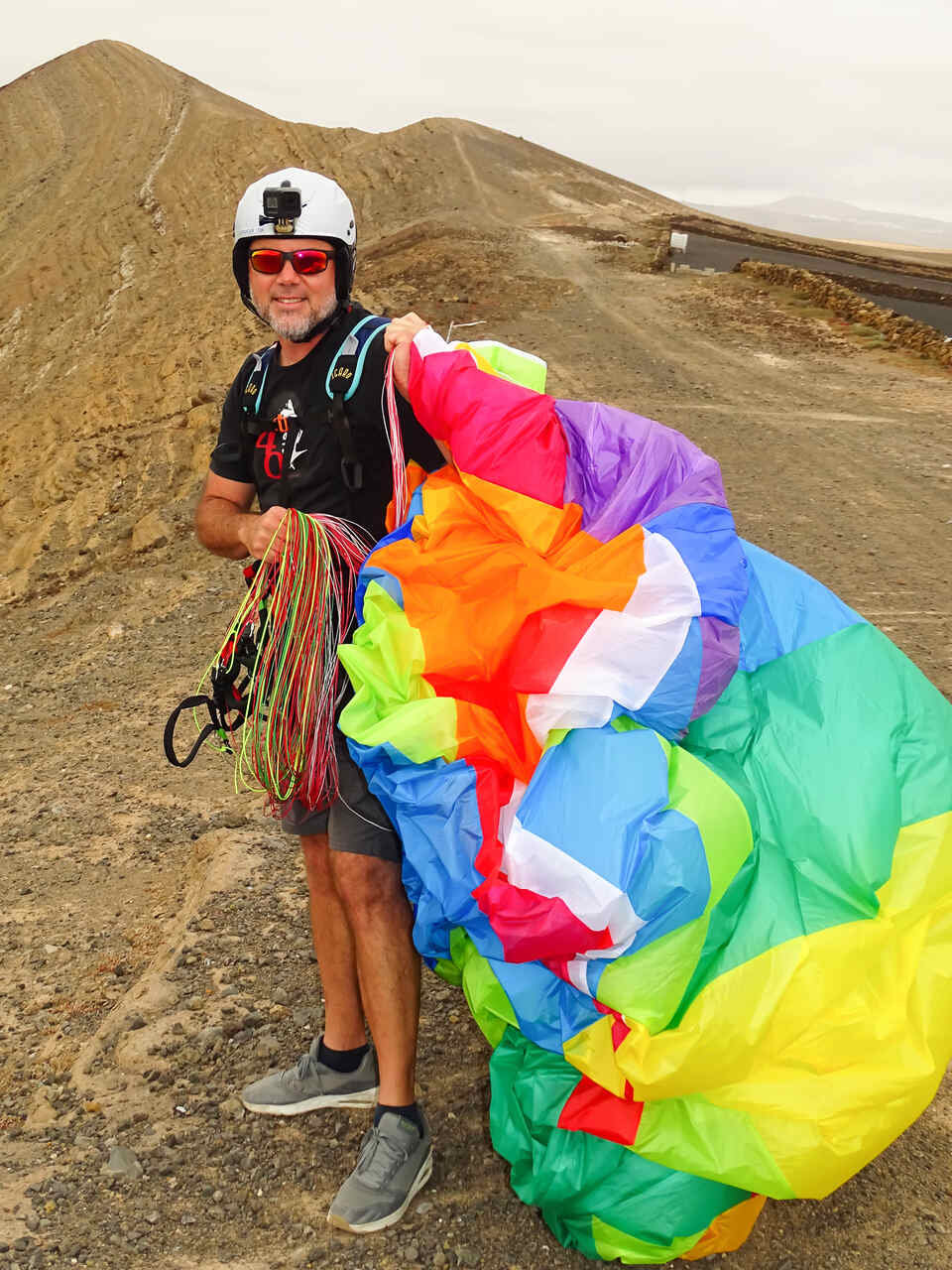 ---
1 – Paragliding is a sport that involves risks so it is advisable to put yourself in the best hands and fly with a serious company with a good reputation. The company must comply with all regulations and safety measures, including the insurance and civil liability required by law for Active Tourism companies. Professional pilots renew their equipment regularly before they look worn and aged, this is easily detectable in the harnesses and helmets. Avoid pirate companies, if the prices are significantly below average suspect as having high-level pilots, the corresponding insurance and updated equipment costs money.
2 – Weather conditions and weather are decisive for flying safely. You should avoid flying with strong wind, rain or storm. Schedule your flight but be flexible with the times and days of flight. Flying in paragliding is not like going to a movie show…
3 – Dress comfortably and sporty, jeans are ideal. Use appropriate footwear, such as sneakers or trekking boots, that allow you to walk and run comfortably on uneven terrain. In general you can wear a light jacket or windbreaker, in the hottest months July and August, it is not necessary.
4 – Wear and use sunscreen and sunglasses, as the sun can be very intense both on land and in the air. Do not eat excessively, or drink alcohol.
5 – Pay attention to the pilot's instructions before and during the flight. The pilot will explain what you should do both in the take-off phase and landing, pay attention to his instructions and landing.
---
6 – Keep calm and confidence during the flight. Tandem paragliding is a safe and fun activity, but it can generate nervousness or fear for some people. Remember that you are in the hands of a professional enjoying the magic of flying and the beauty of the landscape.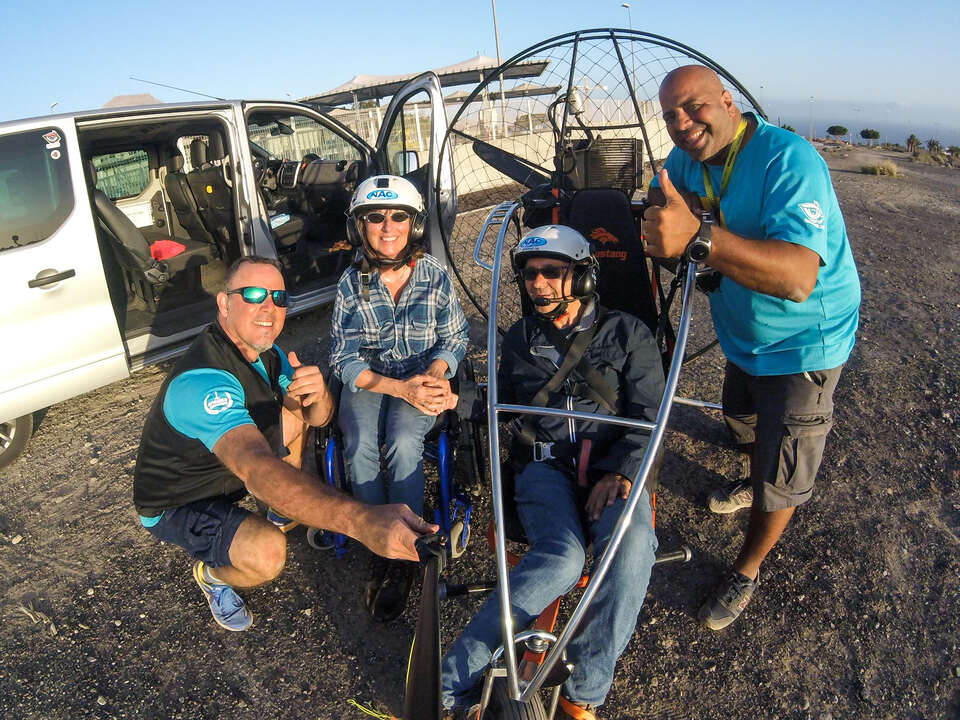 7 – Do not take photos or videos without the authorization of the pilot, focus on enjoying the flight. Being aware of the camera or smartphone can cause you to get dizzy, and believe me, that would cancel your paragliding experience. In addition, carrying your phone or camera in flight could be dangerous if it falls. If you want to have a memory of your flight, you can hire a photo or video service with the company that offers the flight. At Sky of Tenerife we offer you 5 Gopro photos as a gift as well as various options for filming videos and photos.
8 – During the landing phase keep your ankles together and your knees straight. When the speed has been reduced and we are about to land, the pilot will ask you to stand up and continue walking or running a few steps. Have confidence and do not let yourself fall or sit down, the landing will be very smooth!
9 – Enjoy the experience to the fullest. Tandem paragliding is a unique way of feeling freedom and excitement of flying. Take advantage of admiring the views, feeling the wind on your face and living an unforgettable adventure.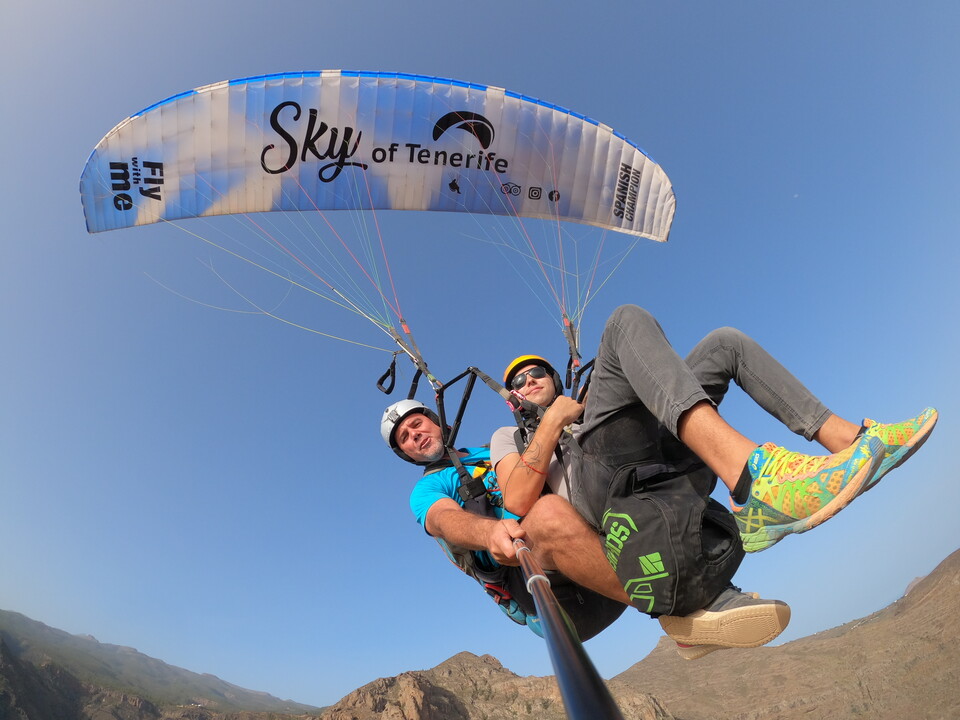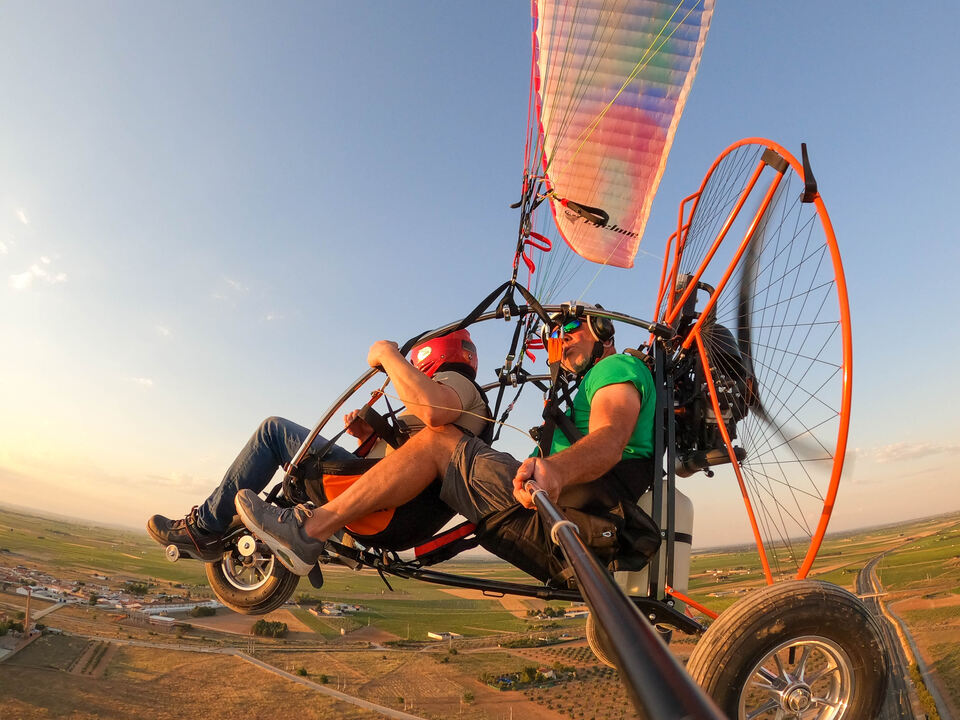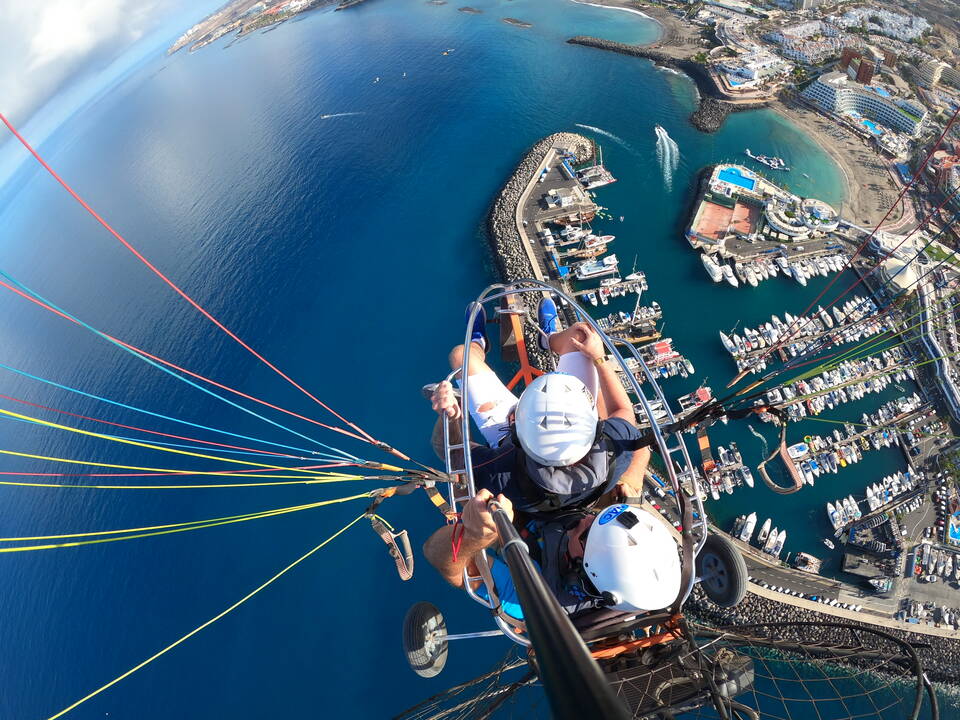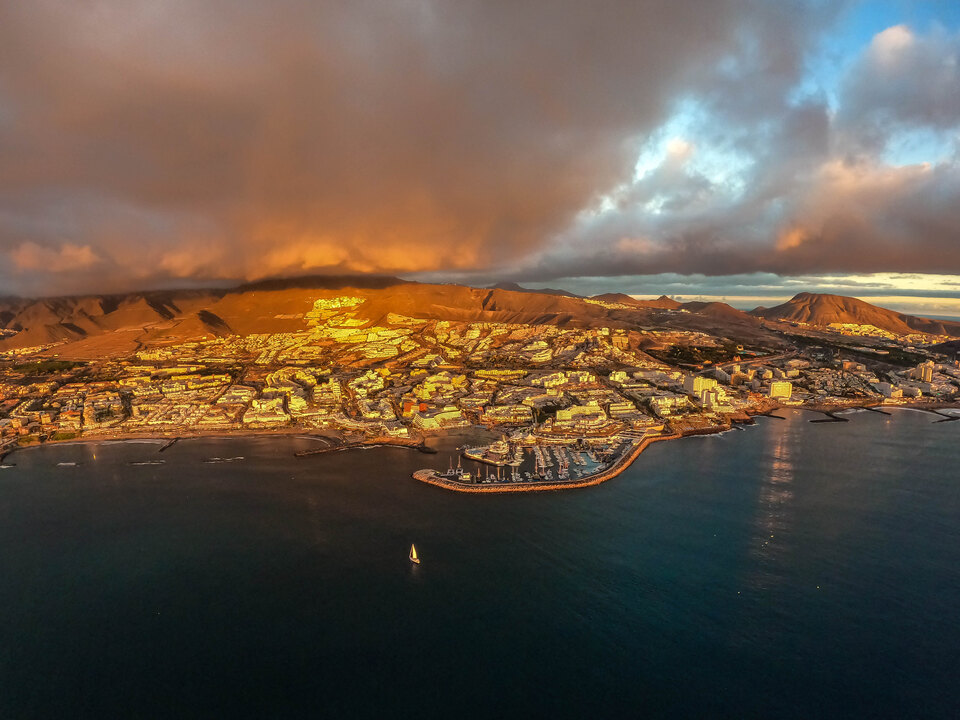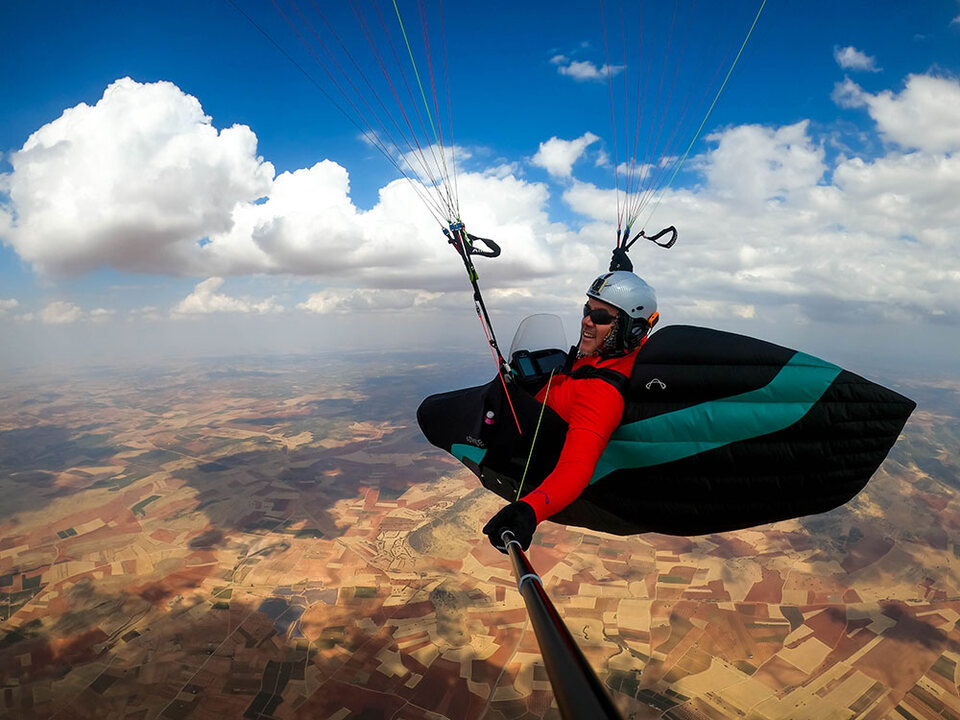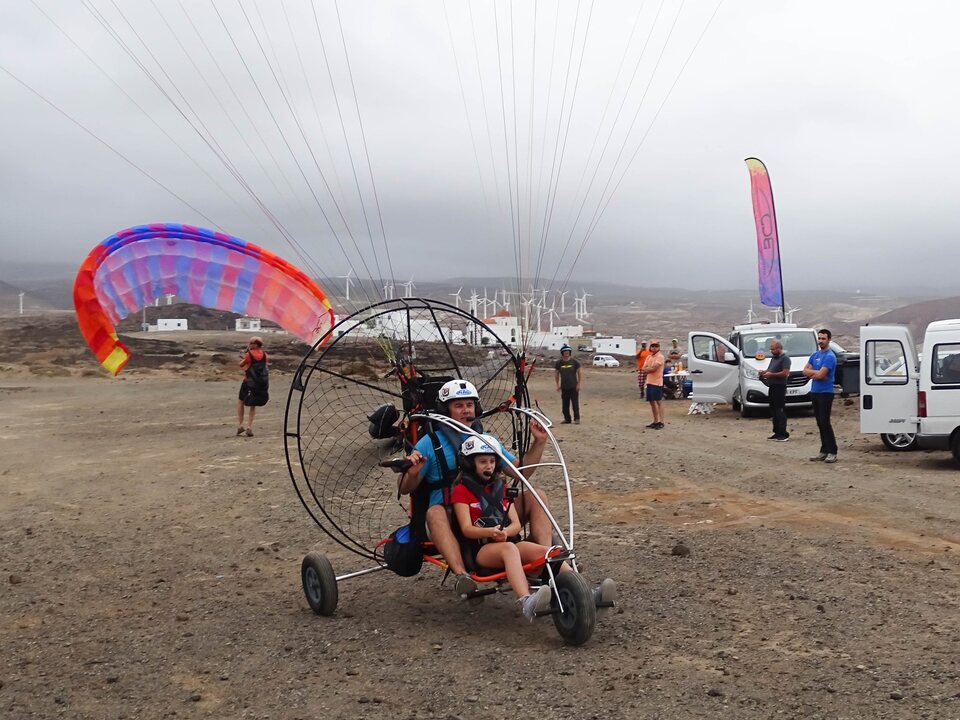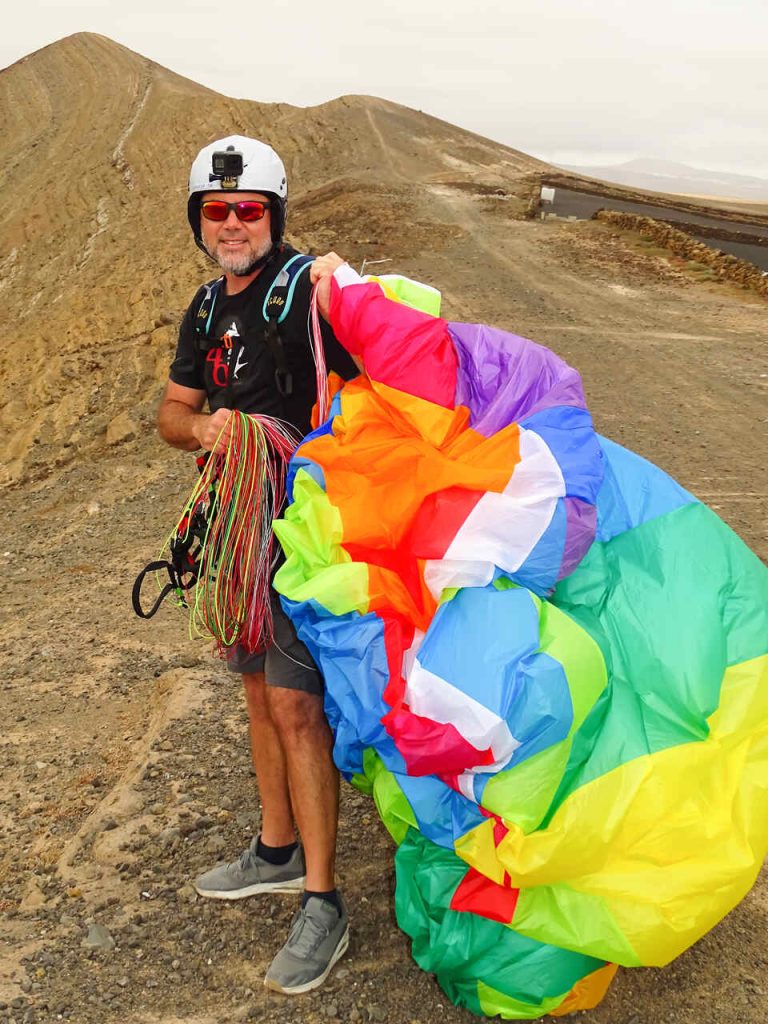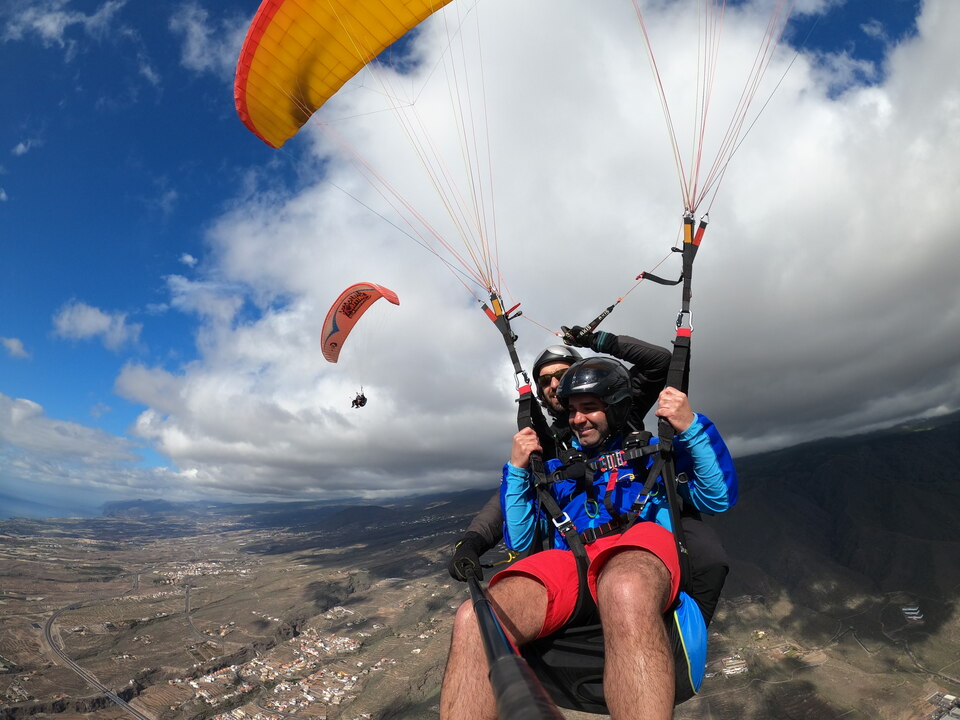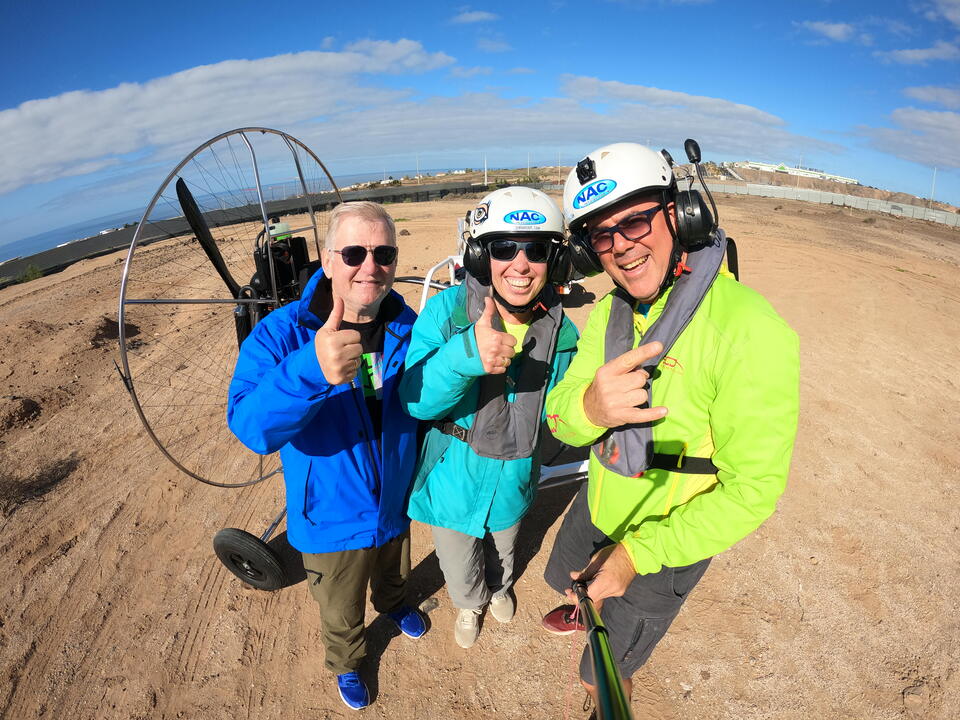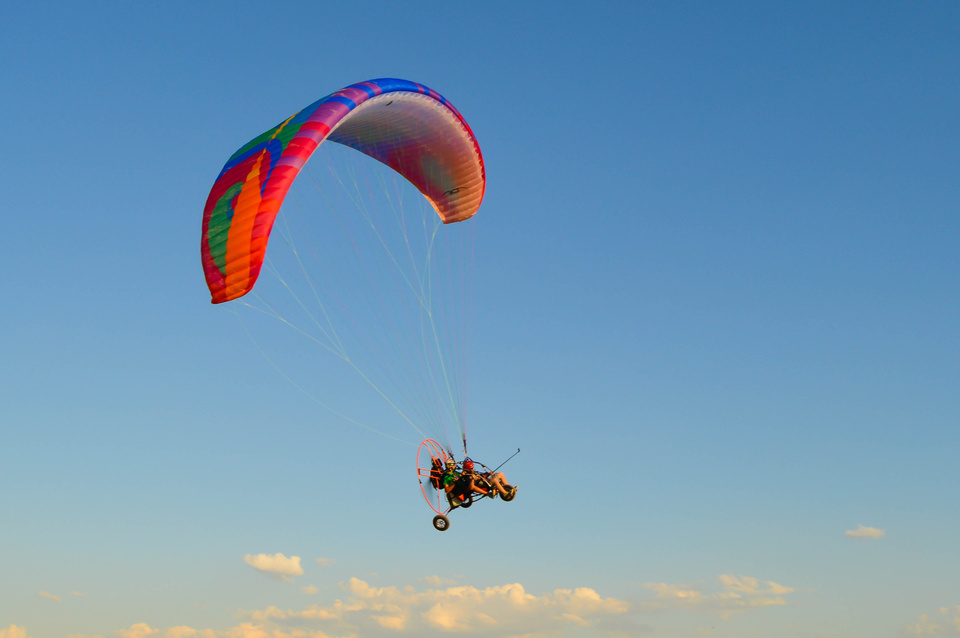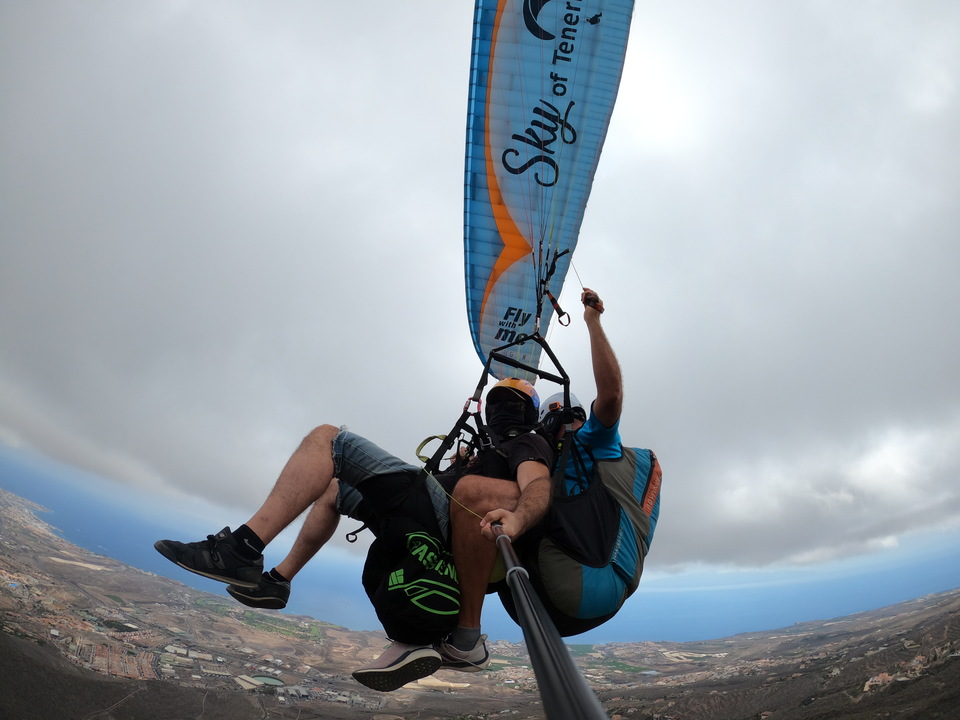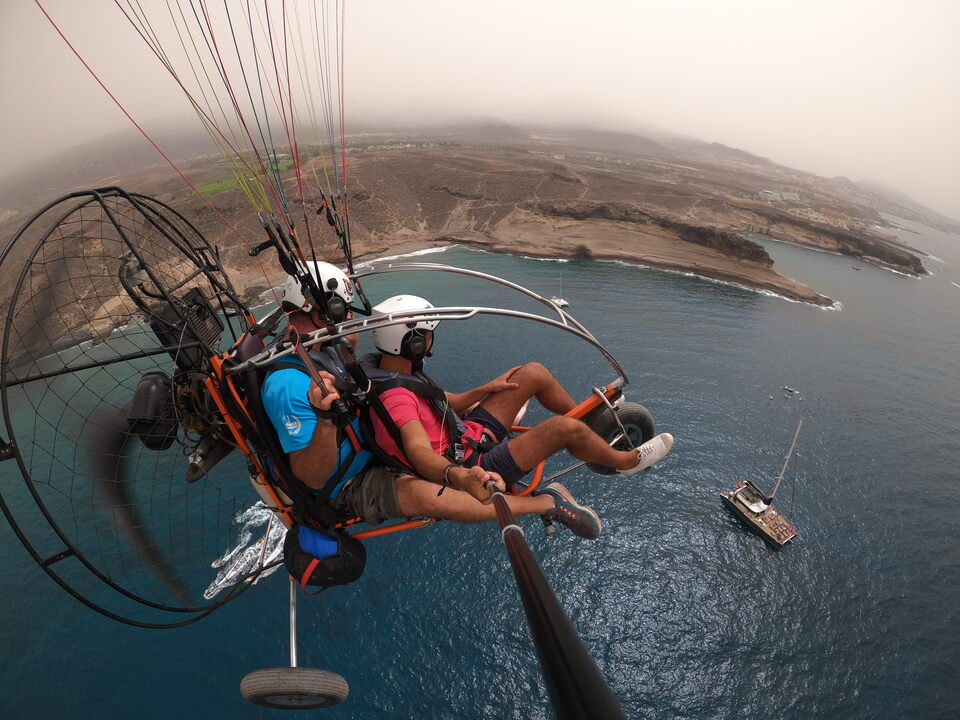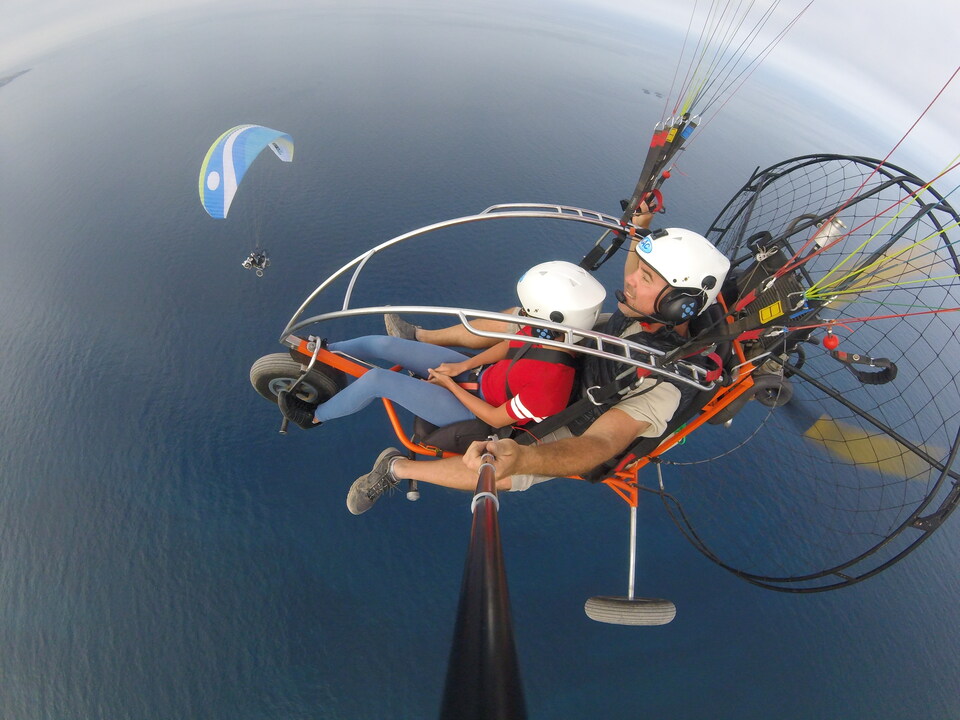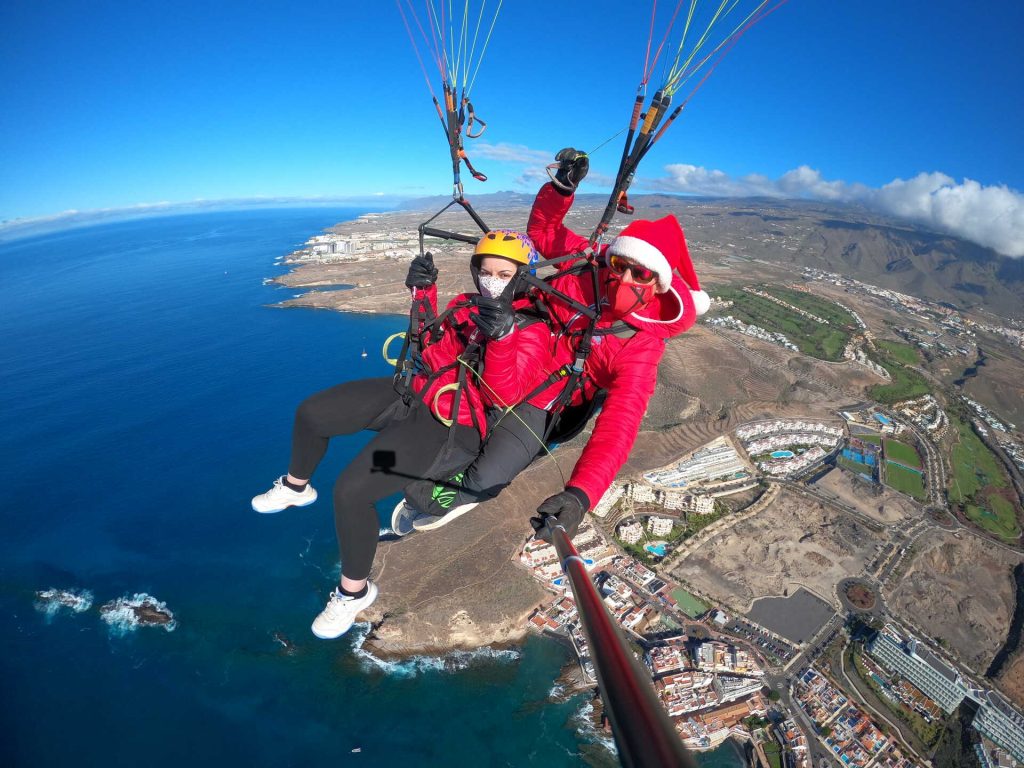 For any questions or to book your experience you can contact us by phone or WhatsApp at +34 619787623.