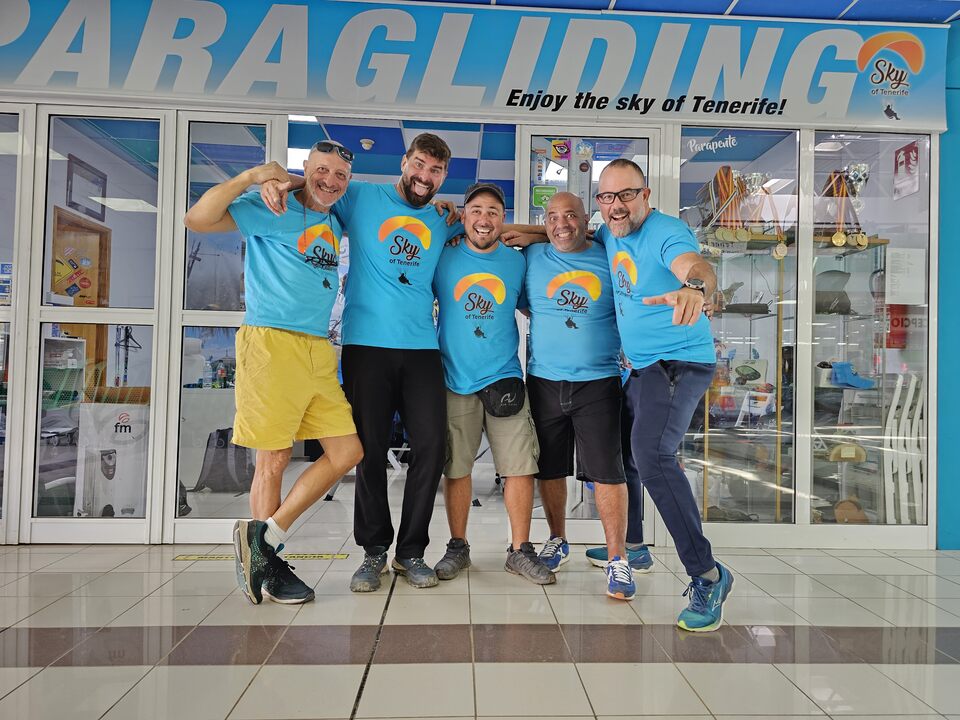 Meet Our Expert Paragliding Pilots in Tenerife
Daniel Crespo is an expert pilot with more than 30 years of experience and the leader of our team of paragliding pilots. Daniel is also a Spanish Paragliding Champion and Paratrike World Champion.
«Flying is my passion and I feel like an ambassador for this sport, so our philosophy is to offer the best possible flight experience.» We have a charismatic team of expert and multilingual paragliding pilots! This way, we can communicate in several languages: Spanish, English, German, French, Italian, and Czech.
Sky of Tenerife is the only paragliding company in Tenerife with a flight centre – store. We are proud of what we do, and we like to treat our passengers well, that is why we do not meet our customers at a parking lot…
Also, if you are in the area of Adeje and Costa Adeje we include the pick-up service.