Welcome to the Sky of Tenerife! Experience Our Exhilarating Paragliding Services
Get ready to live the experience of flying on a paraglider or paratrike in a Spanish paradise! We will take you to touch the clouds, discover landscapes of incomparable beauty and live sensations of another level. The Sky of Tenerife offers you professional paratrike and paragliding services at competitive rates.

The paraglider is the lightest aircraft that exists, capable of taking off and climbing in the air without an engine. We will launch from the mountain and take advantage of the air currents in communion with nature to enjoy the heights, ending with a soft landing on the coast.

The paratrike is a motorized paraglider, it is like a «flying motorcycle» and will allow us to take you to discover the most beautiful corners of the coast. Also, with the paratrike or paramotor anyone can fly, the sky has no limits or age! Wheelchair users and people with reduced mobility are welcome to fly.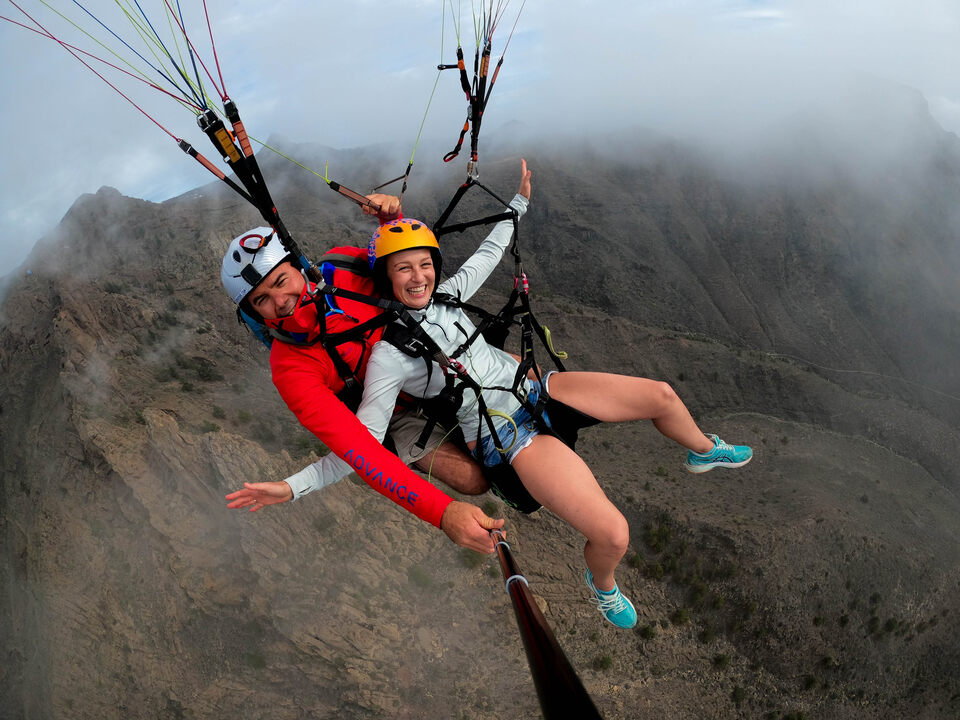 The best team of pilots to fly safely.
---
We have a charismatic team of expert and multilingual pilots! This way, we can communicate in several languages: Spanish, English, German, French, Italian, and Czech.

Daniel Crespo, Spanish paragliding champion and world Paratrike champion, leads a group of talented pilots with the philosophy of making the best possible paragliding experience possible.

«Flying is my passion and I feel like an ambassador for this sport, so our philosophy is to offer the best possible flight experience.» You can come to our flight centre or we will pick you up in Adeje, Costadeje, Los Cristianos and Las Americas.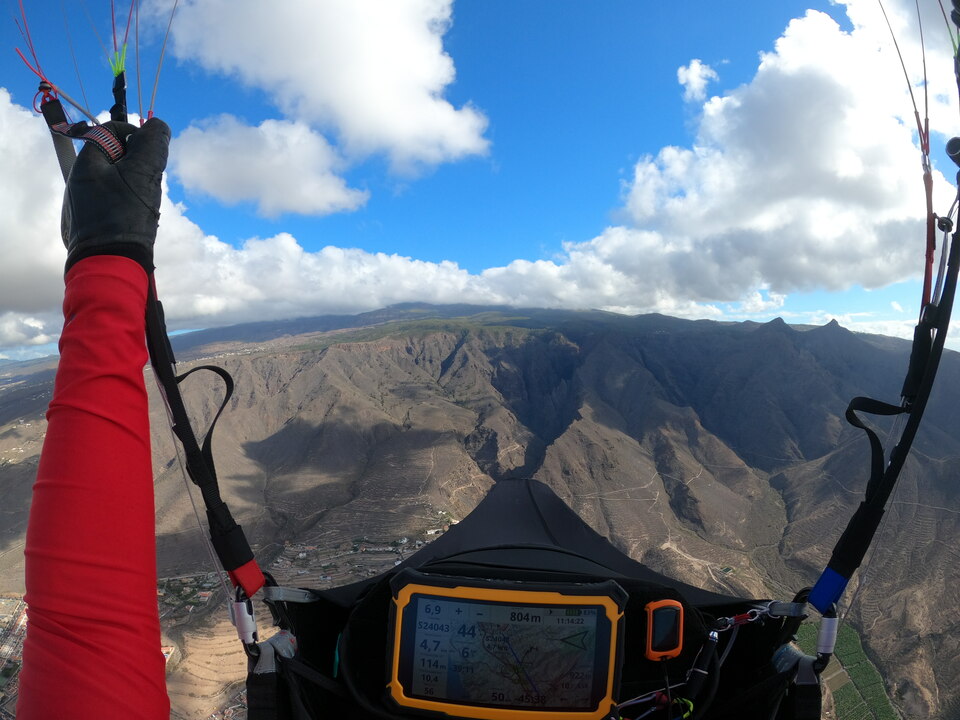 Live the experience and create a great memory!
---
Audiovisual work is very important to us, we want you to take a great memory to cherish or to share on your social networks. For this reason, all our paratrike and paragliding services include five GoPro photos as a gift.

You will also have the option of taking a complete report of photos and videos made with state-of-the-art GoPro cameras. Or if you want even more, ask for the option of filming with a 360º camera or drone, or our video editing service.